Our Programs
Our Pre-Primary (Toddler), Primary and Extended School programs are designed to provide children with continuity and consistency through joyful, child-centered environments that keep children stimulated and challenged at their own pace.  Our summer camp supports a week-by-week year-round option for families.
Pre-Primary (Toddler) Program
Ages: 2-3
School Day: 9:00 – 2:30
Extended Day: 8:30 – 6:00
The Pre-Primary work period begins at 9:00 am. Children freely choose from developmentally appropriate Montessori materials with an emphasis on the development of language, motor skills, socialization and independence. The teacher provides children with engaging one-on-one lessons throughout the morning to help them develop new skills and engage with new activities.  The work period is followed by circle time, group snack, recess on the playground, lunch, and then nap.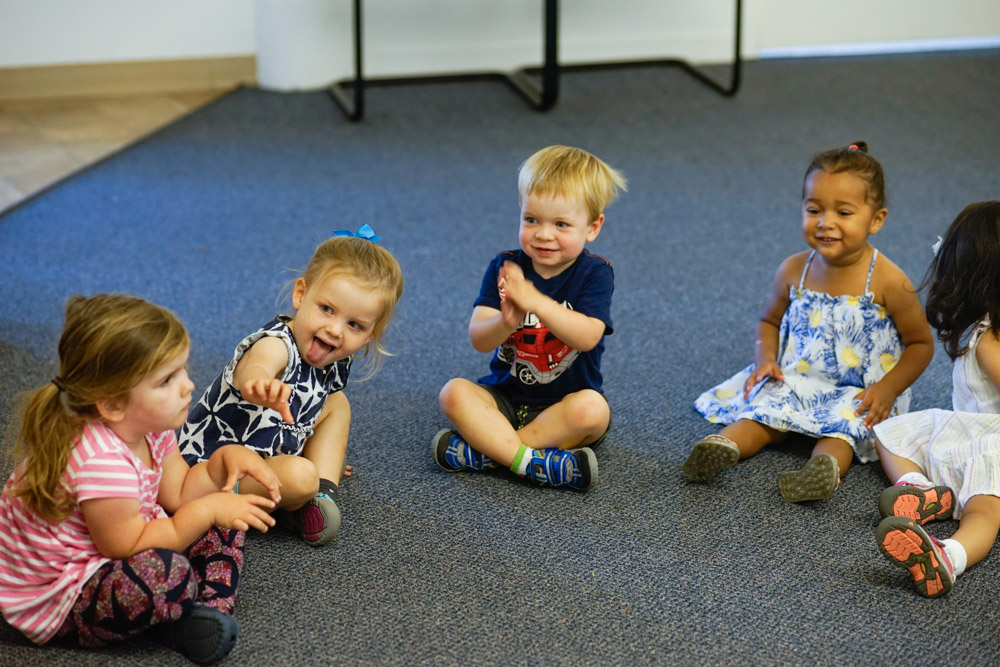 Primary Program
Ages: 3-5 (option to stay for kindergarten)
School Day: 9:00am – 2:30pm
Extended Day: 8:00am – 6:00pm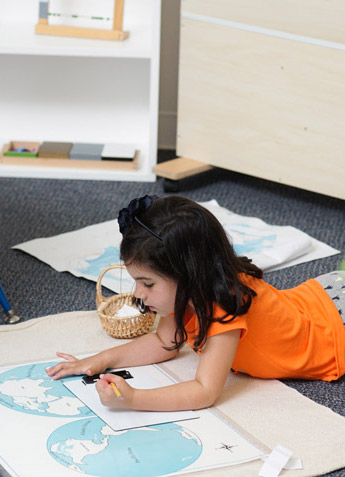 Our primary classrooms are beautifully appointed with a full complement of Montessori materials focusing on language/reading, math, sensorial development, practical life and art, geography and nature. Children spend their morning work period freely choosing from the stimulating activities working both individually and with friends. The teacher guides children on their own personalized learning journeys introducing new skills and activities according to children's interests and needs. The work period is followed by circle time, recess on the playground, and lunch.  The classroom is attached to an outdoor vegetable garden that children maintain throughout the year.
The afternoon work period begins after lunch and ends at 2:00pm. The school day ends at 2:30pm, after a second recess.
Extended School Program (ESP)
Before school: 8:00 – 9:00
After school: 2:30 – 6:00
Our ESP program includes read-alouds, art projects, chess, puzzles, and other fun and stimulating activities.  Children are also served an afternoon snack and spend more time out on the playground as well.
There is an additional charge for ESP. Year-round extended care packages are available as well as drop-ins by request (as space permits.)
The Academic Year
Corte Madera Montessori follows a standard school year calendar. School generally commences the day after Labor Day and ends mid-June. We are closed for a two-week Holiday Break, a one-week Winter Break, and a one-week Spring Break.
Summer Camp
Come join us for a fun, active, and engaging camp experience with your classmates.  Summer Camp is comprised of theme-based one-week sessions that begin in June and end in August. Children who are enrolled during the school year may register for all or some of the sessions. ESP is also available during summer sessions. We are closed during the week of July 4th.